Home
»
Washington Low Income Dental
»
Tacoma Low Income Dental
Milgard Family Dental Clinic
1708 East 44th Street
Tacoma, WA - 98404
(253) 572-7002

Fax: (253) 593-2854
County: Pierce
---
About Milgard Family Dental Clinic
Community Health Care provides comprehensive primary Medical and Dental care through a clinic system that includes five medical and four dental clinics. Dental clinics provide preventive and restorative services for all ages, children and adults.
Services provided include:
Emergency Dental Care
Nitrous for Children
Fillings
Sealants
Cleanings
Extractions
Composites
Night Guards
Space Maintainers
Broken Teeth
CHC dentists have completed Access to Baby and Child Dentistry (ABCD) training, and are ABCD certified. This means that our dentists are well-trained and experienced in providing care for very young children and expectant mothers, as well as all adults.
Community Health Care accepts many private insurance plans as well as Medicare and Medicaid. Patients are only turned away if their insurance is not a plan we work with or if the patient is unwilling to pay on the sliding fee scale. This happens because our clinics are sometimes mistaken for urgent care clinics or free clinics.
Hours: Monday - Saturday, 6:30 am – 5:30 pm. Closed for Lunch, 11:30 am – 12:30 pm. Closed for staff meeting Wednesday, 12:30 pm – 1:30 pm.
Eligibility: Low Income
Age group covered: All Ages
Services offered: Dental Services
Fees: Call for details
Insurance coverage: Accepts Uninsured, Underinsured, Insurance, Medicare, Medicaid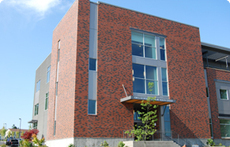 Locate Milgard Family Dental Clinic
---
Post Comment
---