Home
»
Arizona Low Income Dental
»
Tucson Low Income Dental
St Elizabeths Health Center
140 W Speedway Blvd #100
Tucson, AZ - 85705
(520) 628-7871

Fax: (520) 205-8461
County: Pima
---
About St Elizabeths Health Center
St. Elizabeth's Health Center is committed to providing high-quality, affordable dental care to underserved and uninsured persons of Southern Arizona. Accepts most AHCCCS plans and offer dental services on a sliding fee scale for those that are uninsured.
Dental Services:
Dental cleanings
Restorative care
Simple oral surgery
Crowns
Extractions
Dentures and partials
Emergency dental care
Pediatric dental services
Hours:
Monday - Thursday, 8:00 am - 5:00 pm.
Friday, 8:00 am - 12:00 noon.
Hours: Monday 8:00 am - 5:00 pm|Tuesday 8:00 am - 5:00 pm|Wednesday 8:00 am - 5:00 pm|Thursday 8:00 am - 5:00 pm|Friday 8:00 am - 12:00 pm|
Eligibility: Low income
Population: Not Specified
Age group covered: All Ages
Services offered: Medical Services, Dental Services
Fees: Sliding scale
Insurance coverage: Accepts Uninsured, Underinsured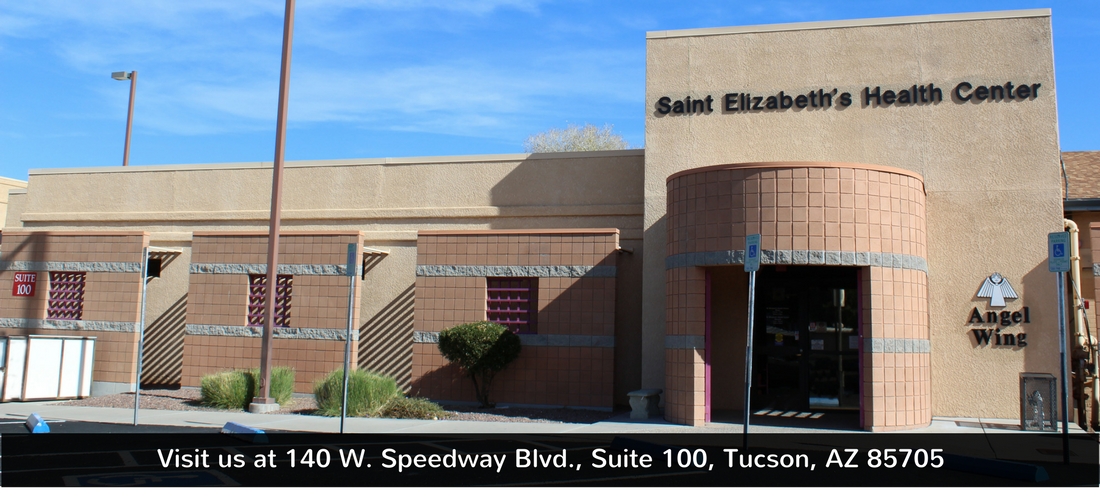 Locate St Elizabeths Health Center
---
Post Comment
---